February has just begun, so we made the update of recommended items on our Kohgen World top page!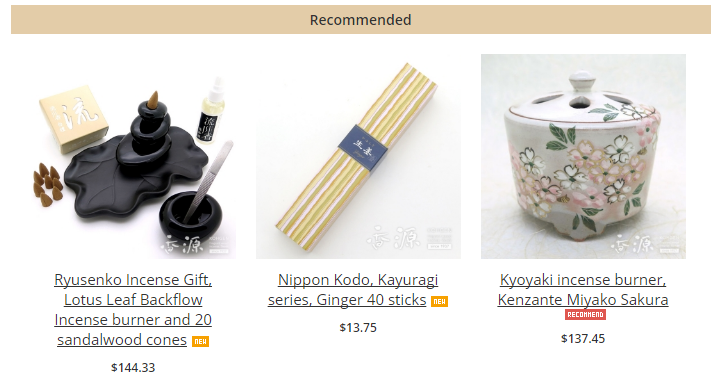 Spring is just around the corner, so we have picked up some floral scents such as Sakura cherry blossom and Japanese Plum (Ume). Their themes are also present on the incense burners and holders we selected.
If you are not a big fan of floral fragrances, we have also made some recommendations of woody scents – this time Sandalwood as it`s light fragrance is perfect for Spring.
What is more you can find 2 new items among the recommended products: Ginger fragrance which joined Kayuragi range of Nippon Kodo and Ryusenko – backflow incense burner in a shape of lotus leaf and stones.
Check out Kohgen World`s top page and find your favorite items to begin a wonderful springtime!