Do you know that April 18th (Tue.) is the Incense Day?
You probably wonder why this particular day is the Incense Day.
In Japanese incense is written with the character: 香
When you disassemble this character into its parts you will have 一十八日 which stands for 18th day. What is more, according to the Nihonshoki (The Chronicles of Japan), Jinsui Koboku (fragrantwood sinking in water) has arrived to Japan for the first time in April.
This is why April 18th has become the Incense Day.
Each year in this particular day we held "Incense Day Fair" at Kohgen store in Nagoya.
This time the event will start on April 1st and will continue till May 7th!
What is more, this year is Kohgen`s 80th Anniversary! We are very grateful to our Customers, so we are planning this event to express our gratitude for you. Feel free to visit our store!
Kohgen store in Tokyo (Ginza) and a new store which we are going to open at Maker`s Pier will also take part, so the event will be very lively.
[Incense Day Fair details]
① We will display limited edition fragrant woods, which will be available for sale only during the event. These will be the special items which are not displayed at the store everyday! There will be a unique chance to try the fragrance before the purchase.

② Limited Edition Incense Making Kits
We will prepare easy-to-use at home incense making kits, for all those of you who are too busy to attend incense making workshops. There will be kits not only for fragrant sachets or cone incenses but also for kneaded incense (neriko) and incense body powder (zuko).
They will be perfect for all those of you who are looking for a new hobby and want to enjoy incense making in easy steps!

③ Panel session with Kohgen staff
date:  April 29th (Sat.), May 3rd (Wed.), May 5th (Fri.), May 6th (Sat.)
opening time:  13:00 *estimated for 60 min event
number of applications: up to 20 people
fee: FREE OF CHARGE
details: Free of charge panel session during which you will learn about incense history and incense kinds from our staff. Incense culture may sound very sophisticated, but in reality it is very close to our daily life. What about experiencing incense ingredients while listening to the story how incenses were changing throughout the years? We are welcoming groups as well as individuals!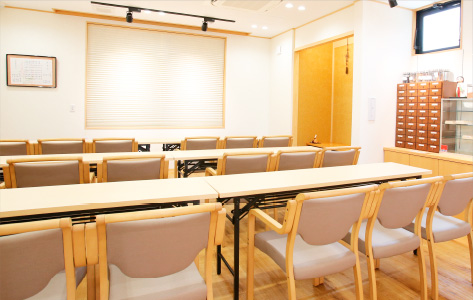 We are also planning other events!
We will keep you updated on the blog, so please stay tuned!
======KOHGEN WORLD ON INSTAGRAM ======
============================
We invite you yo join us also on Instagram! We are also updating them a lot of interesting news from our store.~~
Feel free to join us there and share your comments (*´ -`)(´- `*)
Fragrant wood・Incense・Beads [Kohgen Nagoya Store]
Tel.052-486-1888
Opening Hours:  9:17~17:17 (Japanese time)
Address:
〒453-0042名古屋市中村区大秋町4-47 (Nagoya-shi, Nakamura-ku, Oaki-cho 4-47)
Access: 7 minutes walking from Honjin Station exit 4  (Higashiyama line) / Parking space for up to 7 cars