We have organized a seminar for Japanese Incense Manufacturers at Nagoya Kohgen Store!
The meeting took place in the Seminar Room on the second floor of our store and the main topic was "The Future of Incense".
There were 15 Japanese incense making companies that attended the seminar.  (We were very happy to host well-known top Japanese incense makers!)
During the seminar, our owner Kikuya had a speech and carried out Listening to Incense (Mon-koh) game. All the attendees could experience the fragrances and guess the answers.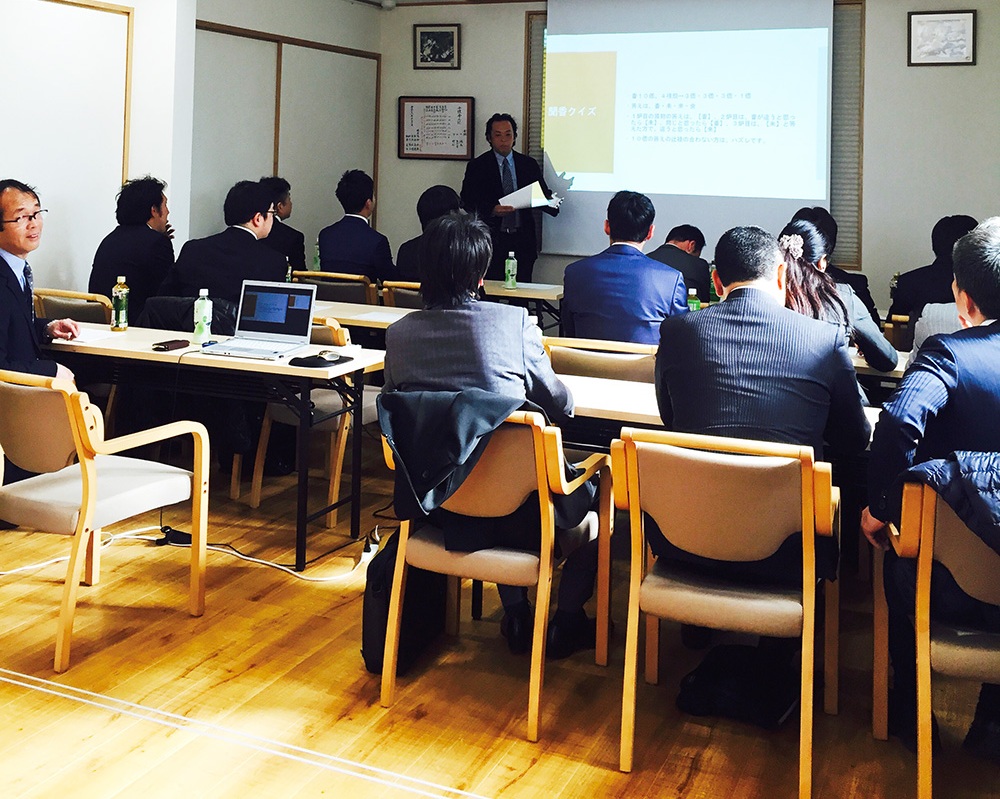 Almost all attendees gave the right answers!
After all, all of them are professionalists who create fragrances.
★ Makers who attended "The Future of Incense" seminar (alphabetical order):
Awaji Baikundo, Gyokushodo, Hakurindou, Kawata Tokueido, Kikujudo, Koukando, Kunjudo, Kunmeido, Okuno Seimeido, Osagawa Nisaburo, Seijudo, Seikado, Shoyeido, Tennendo, Tenshodo.