Autumn has came and winter is coming so I think many of us will decide to stay at home and enjoy some nice, warming activities indoors. Without fail, one of these may be Japanese incense burning!
I`m sure you enjoy incense frequently but maybe you will find out some new ideas in this article that will make your everyday routine more pleasant and filled with fragrance!

1. Incense burner on your desk
Placing an incense burner on your desk is a great idea for many reasons. Your desk is a good place to display your favorite burner. There you have many chances to look at it often and to enjoy the beauty of  a Japanese ceramic – its lovely color, pattern or design. As you work hard, with no time for a break, it can be your companion that offers a calming fragrance to help you relax.
When your burner is handy just by burning one stick you will definitely feel better. If you`re curious, right now I`m enjoying the calming fragrance of Frankincense (Tennendo brand) which I`m burning in one of our Kohgen`s original incense burners.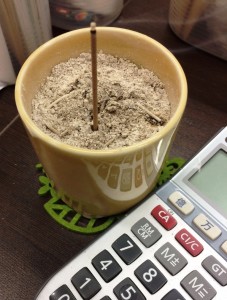 2. In the kitchen
Have you ever had the problem of unpleasant odors in your kitchen? Here in Japan the humidity is high, so even if you keep your kitchen clean you may smell unpleasant odors coming out from the sink`s pipe.
In that case incense is also handy. Of course it`s better to choose a fragrance which suits the kitchen, one with less smoke type and one that has a deodorizing effect. For me the best choice would be Kohien (Coffee Plantation) incense from Kunjudo, which combines all 3 advantages.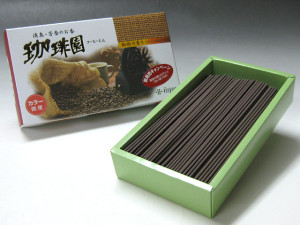 3. In the toilet
Needless to say, unpleasant odors are also problematic in the toilet. Actually, this is a very good place to use up all those incenses you bought and don`t like that much to burn in your living space!
If you don`t have any of those, or prefer to have something more pleasant, then you can use incenses with a deodorizing effect that not only covers the unpleasant smells, but also, thanks to Japanese incense making technology, eliminates the odors in the air.  In this situation the Hanakaori Series comes in handy. You can choose from 5 fragrances: Lily of the valley, Rose, Lavender, Cherry blossom, Plum (Ume). You can also choose between two sizes: small packages of mini-sticks or bulk economical boxes.
There is one more idea to make your toilet a more comfortable and pleasant place thanks to Japanese incense.
Fragrant bags (nioibukuro) filled with raw incense materials are another kind of Japanese incense. They come in beautiful, colorful bags with traditional Japanese patterns. You can tie one to the door handle and pleasant fragrance will spread  throughout the room.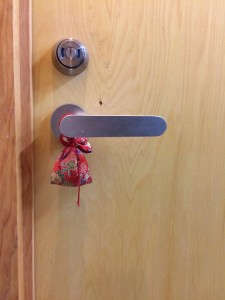 4. In the bathroom
Of course you can burn your favorite incense in the bathroom while taking a bath, but what about relaxing in fragrant bath water that smells like natural raw aromatic materials! Actually, it is very easy to achieve thanks to wonderful bath essences made by Osagawa Nisaburo Shoten. There are 3 different fragrances: patchouli (good for skin), cloves and fennel. All of them are made of natural ingredients and are shaped like big tablets, which easily dissolve in hot water.

What is more, there is also an incense soap with natural patchouli extracts so you may be surprised how similar the fragrance is to traditional Japanese incense.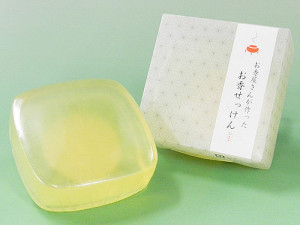 If you are looking for more modern fragrances, then the essences of well-known Japanese maker – Nippon Kodo – may be perfect for you. There are two main series – Anming bath essences and nk pure bath powders.
5. In the drawers, wardrobe etc.
Probably you know that lavender repels insects from wardrobes. Maybe many of you have had enough of all those pungent insect repelling air fresheners you put in the wardrobe or drawer. Instead you can use the natural fragrant bag (nioibukuro) that  I mentioned before or if you want to choose something different from a traditional fragrance then try a small and handy fragrant sachets from Kunjudo maker. Those also belong to the Hanakaori Series I mentioned above and have the same fragrances to chose from.
You can also select more elegant bag, like Kakegou – hanging fragrant sachet and display it as part of your room decor.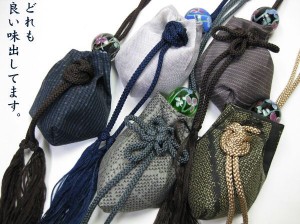 6. Make a good first impression
It goes without saying that the first impression you make when you meet someone is very important.
Sometimes you may attend an event where you meet many new people for the first time. You can easily make them remember you by using a small incense sachet that you keep in your business card holder. The fragrance is absorbed by the paper of your business card and, thanks to that, your card will be remembered for sure. You can make a very good, elegant impression in such a simple way. The well known incense series, Kayuragi from Nippon Kodo, also has small sachets to be kept in a business card holder. What is more, you can also put one into an envelope or place one in any other container or bag where you want the fragrance to be transmitted. You can choose among: Pomegranate, Aloeswood, White peach, Wisteria, Green Tea, Jasmine, Rose, Sandalwood or Osmanthus.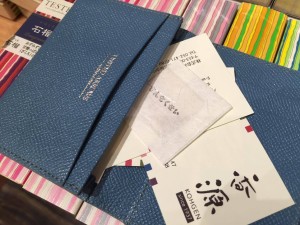 7. For meditation, mindfulness practice
Probably you are familiar with meditation techniques or idea of mindfulness.
Actually, Japanese incense is great for both of those purposes. The calming effects and breathing exercises enhancement of incense are often mentioned in various articles.
Which incense is best for meditation? To be frank, the best incense is your favorite incense. If you like Sandalwood, burn Sandalwood; if you like Agarwood, go for it! If you like jasmine incense, it`s also fine! The best way is to follow your preferences and try many different incenses to find your favorites. If you are still exploring then you may find the Kohgen`s Original Trial Kit useful. It contains 20 different fragrances (2 sticks per each) and all explanations are in English, so after using the kit you will be able to easily find the incense you like best.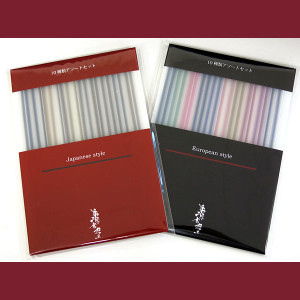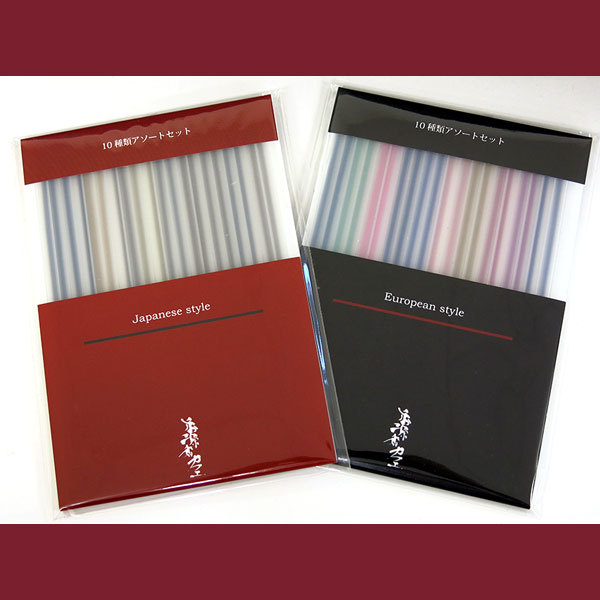 Japanese incenses are made with a great care and ingredient selection, so even before burning you can take a while to smell them and enjoy their colors and shapes. Then, after lighting one, you can also admire watching how it burns, seeing the ash fall down, how the smoke and fragrance spread around. Burning incense may be a great mindfulness exercise indeed.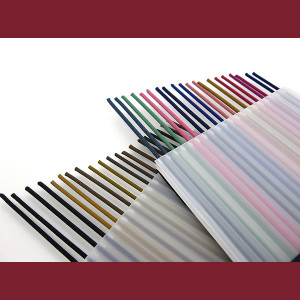 8. While doing yoga or…
Lately, yoga courses on YouTube or in the sports centers have become very popular. If you are doing home yoga practice it is always very nice to enjoy your favorite fragrance while doing it. Ordinary incense length (approx. 14cm) burns about 30 minutes so it is perfect to have one stick during your daily exercise. Of course, there is nothing against burning while you are doing different exercises than yoga. You may also enjoy them while using some exercise machines at home. If you like running outside, you can take attaché one of the fragrant bags (nioibukuro) to your backpack.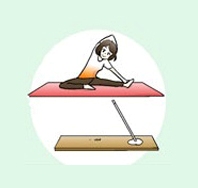 9. While enjoying your favorite food
Burning incense is a very nice way to wake you up in the morning while eating breakfast or drinking your morning coffee. You may be in a hurry, so you will need something what burns quite fast. In such situations the best choice is incense cones.
The feature of cone shaped incense is the ability to spread the fragrance well and fast. They burn from 5~10 minutes and produce more smoke than the sticks. They are a very good way to change the air around you quickly.
There is a very nice series of cone incense called Cafe Time Incense that is perfect for short breaks! Each package contains two different fragrances and is named according to the moods you may have. There are: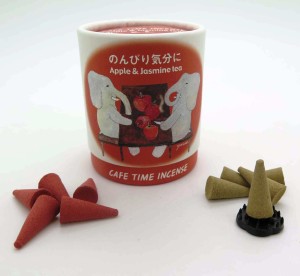 10. Relaxation time
Burning incense while reading a book or listening to music is very relaxing. What about enjoying it also when you are playing your favorite games? During the games, we become very focused or we have a high level of adrenaline. Is these situations it`s very nice to burn the incense in the background. A good choice to induce relaxation is Japanese cypress (hinoki) fragrance.

11. Inviting your friends
While having the quests at your home we always want to make a good impression. What about welcoming your friends with pleasant fragrance at the entrance? There are two ways to do this with Japanese incense. When you don`t have much time and need a fast effect then the best way is to use cones, as I mentioned before.
If you are waiting for your guests and you need the incense to produce the fragrance constantly it`s better to use incense coils. They burn for approx. 90 minutes (of course it depends on their diameters) and produce a regular amount of smoke.
To welcome your guests you can change the fragrances according to the four seasons. When the weather is nice you can pick up the refreshing flower fragrances of Hana-no-Hana series. You can choose between rose, violets or lily. When it`s cold it`s better to use some warming woody fragrances like Agarwood with a blend of raw aromatic materials. You may try to surprise your guests with a sweet and a bit modern Agarwood fragrance such as Heian Koh from Kunmeido.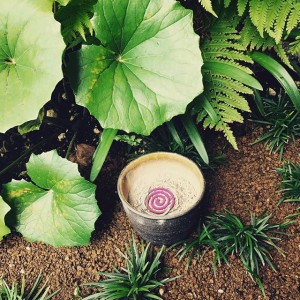 There is also another way to enjoy Japanese incenses with your friends! What about organizing a meeting during which you will play an incense game? You can burn the incenses selected by one of you and try to figure out which one it is without looking at the package. Or you can try to give them new names according to the impressions you have while enjoying them. If you are looking for some more hints on how to play incense games, I recommend reading a wonderful book called "The Book of Incense" written by Kiyoko Morita.
12. Insect repelling
Maybe this tip is not a perfect one for winter, but definitely, when you are having a party in your garden or enjoying being outside in the summer, the insects are not the most welcomed guests…
In those cases Japanese incense is also helpful. There is an insect repellent incense made of 100% natural ingredients such as neem and citronella oils. You can use it without worry as it does not harm people nor pets. You can use it outdoors and enjoy your BBQ.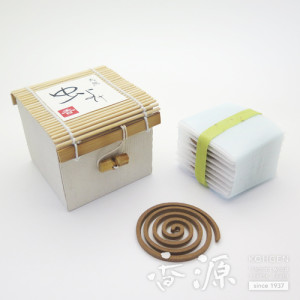 13. Buddhist practices
Japanese incense is burned in the temples, on the graveyards and at home before the Buddhist altar or photos of deceased family members. If you have Japanese friends or Japanese members in your family, you may want to follow Japanese custom of Japanese incense gifts. There are many incense series, ready for such occasions, that are beautifully packed in paulownia boxes or lacquered boxes. Of course, there are many sizes and kinds so you should choose wisely. If you are curious and would like to see how such gifts look, click here.
If you have doubts while choosing a Japanese incense gift, feel free to contact us (webmaster@kohgen.com).
14. Readers recommendations
What about your ideas about how to use Japanese incense in daily life? Do you have any suggestions?
Feel free to share your ideas with us in the comments or on our facebook fanpage.
We will add the most interesting ones to this article!
Let`s feel our life with fragrance!