The weather is changing very fast in Japan now. When it`s sunny, we are displaying trial size incenses outside of our Kohgen Ginza store.
When it`s raining, you can find them inside!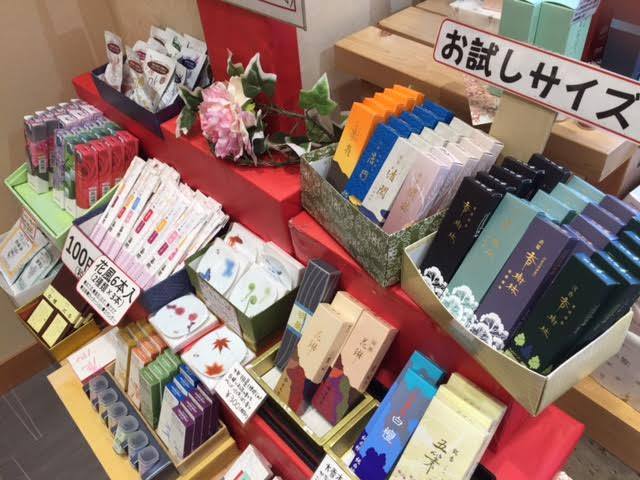 If you are not currently in Japan, but you want to enjoy the incenses from the photos here you have the list and links to our English site:
We hope you will find your favorite!